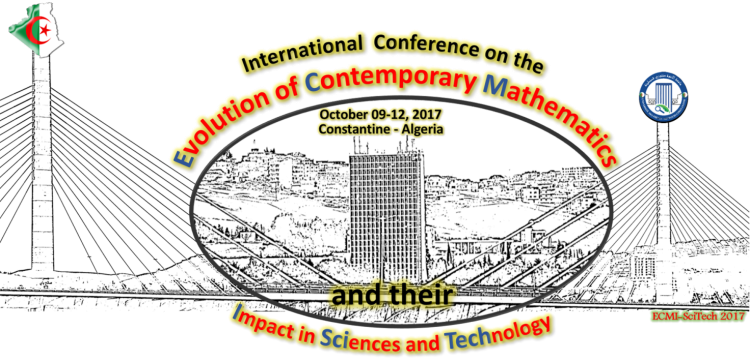 The first international conference on the "Evolution of Contemporary Mathematics and their Impact in Sciences and Technology" (ECMI-SciTech 2017) organized by Applied Mathematics and Modeling Laboratory & Department of Mathematics – Freres Mentouri Constantine University, is a two-fold event about the development of modern mathematics on the theoretical ground and the practical one.
The conference will represent an international Forum in which leading researchers, doctoral students and graduates, experts in several fields of Science, Technology and Engineering are gathered around various fields of the pure and the applied mathematics.
The major aim of the conference is to promote scientific research in the area of fundamental sciences via the evolution of mathematics on the theoretical and practical grounds directly related to the physical sciences, engineering and industry, technological advances, sciences of nature and economy.
APPELS
L'agence thématique de recherche en Sciences et Technologie lance un appel à participation dans une équipe de recherche mixte qui aura à traiter de la problématique de déphosphorisation et enrichissement du minerai de Gara Djebilet (télécharger la description du...
COLLOQUES ET CONFÉRENCES
PUBLICATION
Téléchargez le lien Bulletin_n2_final
Téléchargez le lien Bulletin_n1_final